URL Profiler can access the Copyscape API to perform duplicate content checks.
To use the API, you need to sign up for a premium subscription.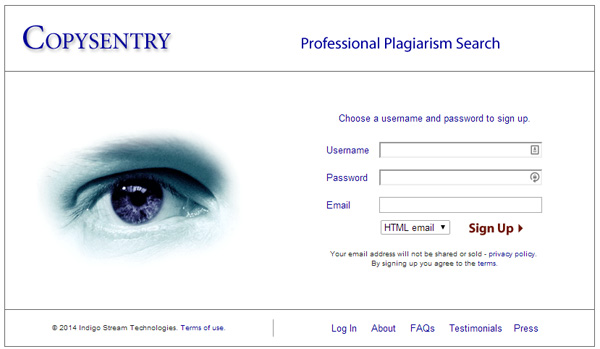 If you already have a free account, you will need to create a new premium account (log out and follow this link specifically) as for some reason you are unable to use the same account for both. If you manage to successfully dance around their minefield of a site you should get to this page: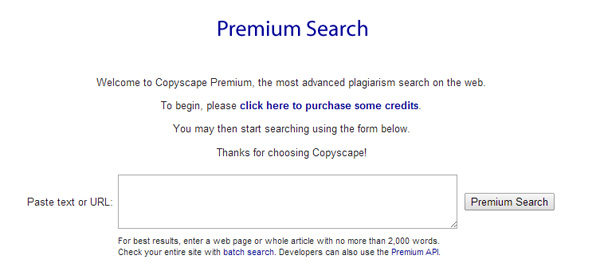 Then click to purchase credits. The API offers the same pricing rates as regular searches, which is $0.05 each.
Before you can use the API you need to enable API access – go to this page and click 'Enable API Access'.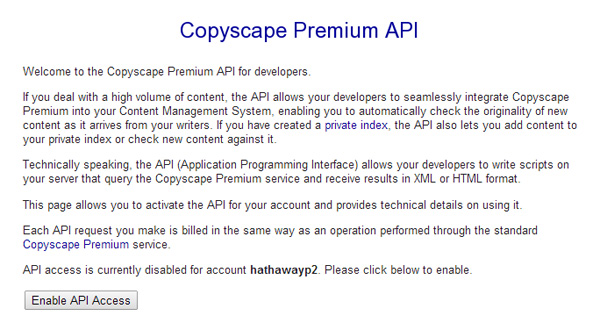 Then if you scroll down the page you will find your API details:

You will need to add your username and password to URL Profiler Account Settings.